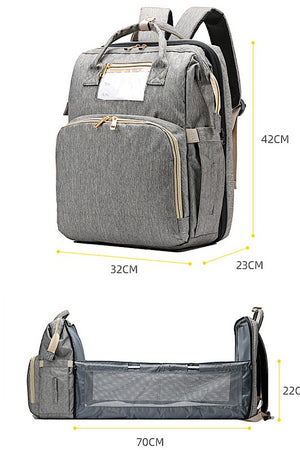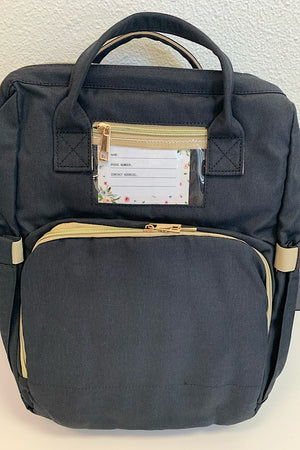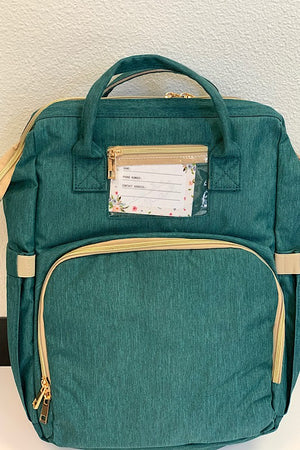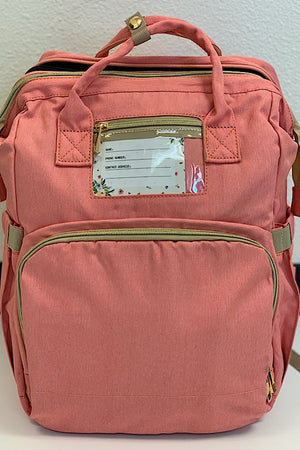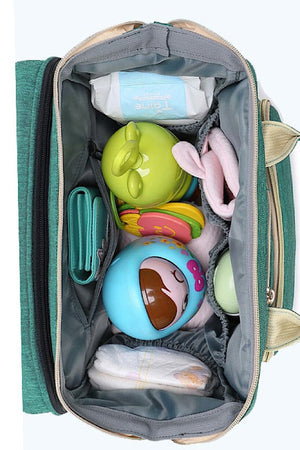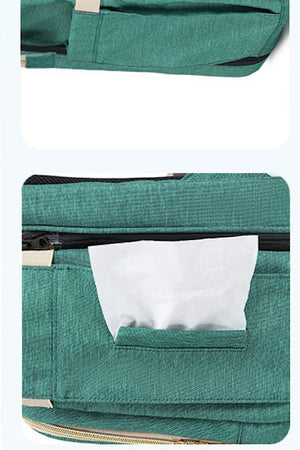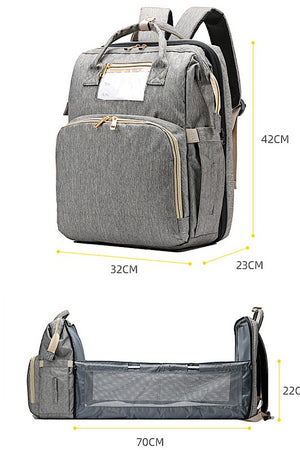 Diaper bag w/ portable baby nap bed
This diaper bag conveniently has a nap bed with cushion for those on the go trips where baby needs to go for a nap mid day. 
You can also use as a changing station for diaper and clothing changing. 
Bed is big enough to fit a 14 year old at 106lbs (not stretched out) but to give an idea of size capacity for this compact diaper bag with many compartments.